Newest-gen Back Cushion 1 pk + Premium Sciatica & Back Cushion 1pk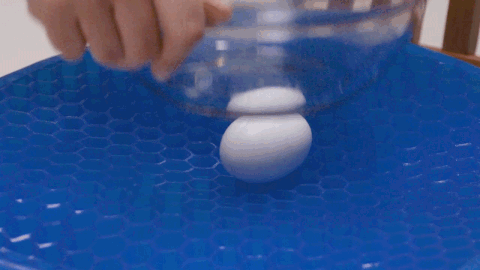 Our back Support Cushion uses a patented honeycomb technology that enables even weight distribution. This unique design will relieve your painful spine and back. It's so supportive that you can sit on an egg without breaking it.
  EASY TO CLEAN -  It comes with a washable cover

  PORTABLE & LIGHT - Easy and flexible to fold and taken anywhere with you. 
  MEDICAL GRADE GEL - Made of premium quality, can adjust to the shape of your body to give you more customized support.
  Size -  Premium Cushion 45cm, 41cm, 34cm and the thickness is 3cm. The weight is about 1100g. 
  Size -  Newest-Gen Cushion 42cm, 37 cm, and the thickness is 3.8 cm. The weight is about 1100g. 
Sitting too much leads to health concerns 

Research has linked long-term sitting to a number of health concerns. One of the many concerns is the problem with low back and spine. Sitting for long periods of time puts enormous pressure on our lower back and spine.

This leads to muscle stiffening and bad posture which can lead to pain and uncomfortable feeling and so many mobility limitations. 
The same study showed that for people who used gel Posture Cushion for 6 months their posture and pain level improved massively. Our Posture Relief Back Support Cushion will relieve your pain so you can now sit comfortably at any time & at any place.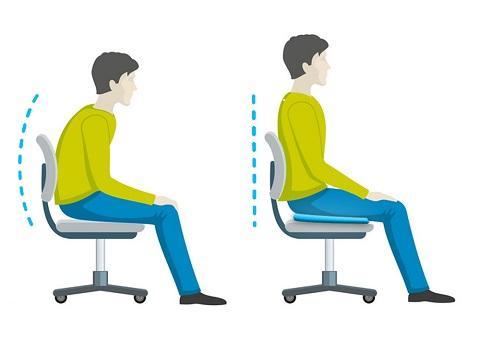 AUSTRALIAN OWNED - Supporting Australian's health and wellbeing
 MULTIPURPOSE -  Can be used use anywhere & any time on most chairs
 PREMIUM QUALITY - Made with medical-grade gel
 FREE COVER INCLUDED - Comes with its own washable, black protective cover.
 FREE AUSTRALIA-WIDE DELIVERY - FREE Australia-wide delivery
 SATISFACTION GUARANTEED -  If something is wrong with your order, we have 30 days' money-back guaranteed. 

Package Included:

1x gel cushion
1x FREE black cover